ACCESS CONTROL Vancouver SECURITY SERVICES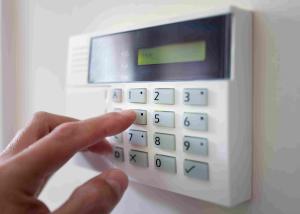 Access control in Vancouver requires a delicate balance of professionalism and strict security in order to ensure that access to your site or building is controlled and restricted to trusted and permitted individuals only.
An effective and efficient form of access control is to have security personnel present at all entrances to a site or building at all times of the day and night.
Security personnel carry a number of advantages over rellying on technological solutions to access control of your Vancouver site alone.
Having the right access control security professionals on hand at your site can help not only to restrict and control access to your site or premises, but also to deter any potential criminals from taking action on your site.
At EX-SERVICEMEN SECURITY, our highly trained officers will greet and screen attendee's with courtesy and with the utmost professionalism, ensure consistency and deter vandalism and riots.
Whether there is the use of a gate, keypad system or vehicle identification decal to enter the premises, having a security guard present will always benefit.
We can control all unauthorized entries, document such things as vehicle license plate numbers and the times of in and outs to the property, having someone onsite also helps deter criminal activity.
To enquire about how we can help to control access at your Vancouver or Surrey BC site, please contact us today.