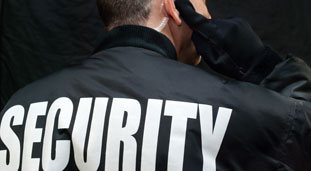 SECURITY GUARDS WITH GPS
Our Security Guards will assist in deterring unwanted intruders, vandalism and possible threats to various properties. We pride ourselves through our team of highly skilled professionals.
MOBILE PATROL WITH GPS
Mobile patrols consist of a complete exterior check through of buildings, businesses, and residential properties. Our security guards are trained to look for potential property threats or crime. We mainly operate Mobile Services in Surrey & Langley.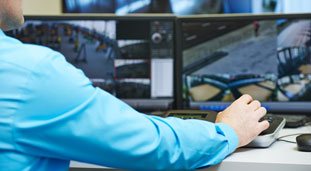 REMOTE VIDEO MONITORING
Protect your home or business with Live, Local Remote Video Monitoring. Ex-Servicemen S
ecurity Services
now offers complete CCTV installation services and custom solutions for any type of business or residence. We also rent equipment for events or construction sites.
Frontline Guards for your retail store or restaurant
Ensure customers are kept safe and comply with COVID/Health regulations.

Things are different this year. Many businesses are having to adjust. If you need a Security Guard to monitor compliance with your health and safety regulations or monitor how many people are on your premises, Ex-Servicemen can supply experienced, dedicated guards, to do just that.

We understand that the people our guards are dealing with will be your customers, not shady characters wandering around at night. We will always be polite and respectful while ensuring your rules and regulations are enforced so that everyone is safe and comfortable. We have undertaken special training programs for our guards for this type of work.

Using a trained security guard separates the regulations and rules from your staff, and allows your staff members to focus on what they do best - helping customers, keeping shelves stocked, and running checkouts.

Call Ex-Servicemen Today to discuss your needs and get a quote.


Private security services - security company Surrey, Vancouver & BC
EX-SERVICEMEN SECURITY provides Security services, Security Guard Service, Mobile Patrol, Events Security, and Alarm Response in Greater Vancouver, Surrey and throughout BC. EX-SERVICEMEN SECURITY is a progressive and innovative security development company serving optimum security solutions for all commercial, industrial and residential opportunities. Whether it involves loss prevention investigations, security static services, proactive property patrols, surveillance monitoring or parking lot escort services, our presence is making a difference and continues to be successful.
SECURITY SERVICES IN Surrey and VANCOUVER
Labour Disputes & Lockouts
BSC Silverguard Monitoring System
Guard Services with First Aid
Bicycle / Golf Cart Patrols
Employee Safety Escort
Loss Prevention
Key Holding Services
Surrey SECURITY Guard COMPANY ‐ TRUSTED NAME, OUTSTANDING CREDIBILITY
Founded in 2001, EX-SERVICEMEN SECURITY has created a trusted name and outstanding credibility in Surrey and Vancouver's Security industry. We pride ourselves through our team of highly skilled professional security guards consisting of retired military army officers, air force officers, and government officials. With Ex-Servicemen, you get responsible security guards who take their work seriously.
Based in Vancouver and Surrey, Ex-Servicemen Security regularly supplies security guards and mobile security patrols throughout the Lower Mainland and Metro Vancouver, including West Vancouver, North Vancouver, Burnaby, New Westminster, Richmond, Delta, New Westminster, Coquitlam, Port Coquitlam, Port Moody, Pitt Meadows, Maple Ridge, Langley and Abbotsford.
LEARN MORE ABOUT EX-SERVICEMEN SECURITY
Contact us today and we will, at no charge, provide you with our professional recommendations and suggestions on what sECURITY Services will best suit your situation.
80% of our new security business is based on referrals ‐ READ WHY

We are impressed with the attention to detail and the professionalism of the guards provided. They have prevented theft from our sites as well as being courteous but firm with potential clients and visitors who try to enter the site without authorization.
Noel Richardson,
Intracorp Development Ltd.
ASSOCIATIONS AND MEMBERSHIPS