BCS SILVERGUARD MONITORING SYSTEM
EX-SERVICEMEN SECURITY has offered the BCS SilverGuard Monitoring System for the past eight years. The demand for this service has increased due to the flexibility and benefits it offers our clients. The SilverGuard Wand is an electronic guard patrol system that replaces the traditional mechanical time clock used by security personnel. During a watch tour, the security guard on duty can carry our handheld SilverGuard Proximity Wands. The Wand is encased in stainless steel, which provides unequalled durability in harsh guard tour environments. Using the hand-held reader, the security officer simply positions the reader next to each patrol checkpoint (marked by a SilverGuard Proximity Tag) to record the location, date and time of his or her patrol. Patrol information is transferred via the Data Transfer Stations to a printer, a computer or to the Central Monitoring Station for processing. The SilverGuard guard tour equipment allows for the monitoring of field personnel. Our guard tour equipment is often used in industries that deploy and offer field personnel services.
THE SILVERGUARD WAND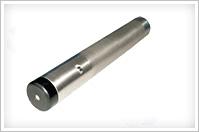 The SilverGuard Wand is the only stainless steel Wand on the market today. Its stainless steel body provides unsurpassed durability during operation in harsh environments. It's very simple to operate, by pressing its button it quickly scans for RFID tags in the area and then proceeds to read the tags. It can even read tags embedded into surfaces like concrete walls. The simple operation of the unit is thanks to its touch-free capabilities which do not require it to be inserted into the various checkpoints along a normal patrol route. This touch-free characteristic makes the SilverGuard Wand very versatile and easy-to-use. In addition, it can download its data directly to a printer, a PC or a modem.
DATA TRANSFER STATION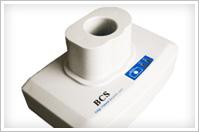 The Data Transfer Station (DTS) is used to download and collected data from the SilverGuard wand to an external device.
SILVERGUARD PROXIMITY (RFID) TAGS AND GUARD ID TAGS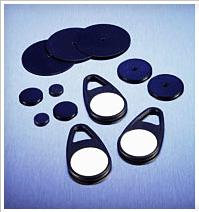 The SilverGuard Proximity Tag is coated with black Epoxy. Each tag is assigned a unique serial number at the time of its creation, which allows for each tag to have its own distinct identity. These tags require no external power and are designed for optimal placement in harsh touring environments.
The tags can be concealed behind or embedded in non-metallic surfaces such as concrete, drywall, plastic, wood etc.